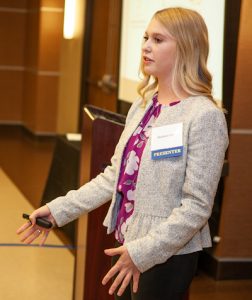 The 2019 Mississippi New Venture Challenge Pitch Competition saw startup companies from all over the state of Mississippi pitch their companies in one of three categories based on their company's current status: Pre-Revenue, Post-Revenue and Student.
First place winners were MiCare Path (Pre-Revenue), EasyKale, LLC (Post-Revenue), and Crystal Game Works (Student).
The annual pitch competition, which took place on October 3, 2019 at the Clyde Muse Center in Pearl, Mississippi, drew over 30 competing startup founders who gave pitches attended by entrepreneurs, investors and mentors who are part of Mississippi's entrepreneurial ecosystem.
"Mississippi New Venture Challenge gives us an opportunity to see some new companies and to give some more familiar startups an opportunity to pitch when there is money on the line," said Tony Jeff, president and CEO of Innovate Mississippi, which produced the competition. "It's gratifying to see the work these companies put in, and the experience they gain is invaluable."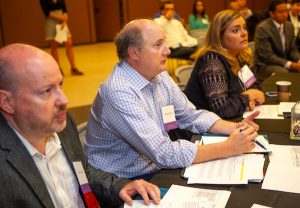 Founders and executives from each competing company had just 10 minutes to pitch their startup to the judges by explaining their product or service, projecting their revenues and communicating what makes them unique. The founders then took questions from judges in a two-minute lightning round; after that, the next presenters hit the stage with less than 60 seconds to get prepped.
"We hope participants found value in each part of the process- from working one-on-one with a mentor to going through the exercise of developing a succinct, but effective presentation,"  said Tasha Bibb, director of entrepreneurial development for Innovate Mississippi. "Our goal is to offer several opportunities for growth."
Each category had a panel of judges, with a mix of successful entrepreneurs, industry professionals and investors who all specialize in startup businesses.
"It was wonderful hearing the pitches from such a diverse set of businesses," said Jim Lowery, managing director of strategy for mTrade, who was a judge in the Post-Revenue category. "Although very different in their respective markets, they all feature a founder with a vision to solve a specific problem and create a company while doing it. EasyKale is a great example of this, as they are leveraging technical innovation to deliver healthy food to the market."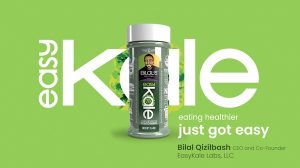 In the Post-Revenue competition, EasyKale LLC, took first place, which included a $3000 cash prize sponsored by Spartan Mosquito. EasyKale offers a USDA-organic powdered kale that features the nutritional benefits of "superfood" kale, but in a less-bitter form that you can shake on other foods or add to recipes and smoothies.
In the Pre-Revenue competition, startup MiCare Path also won $3000 from Spartan Mosquito. The company offers a simple application designed to offer custom care paths and health monitoring for 127 million people who have musculoskeletal pain and disease where surgery hasn't been prescribed.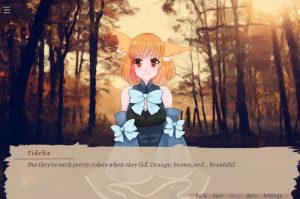 Crystal Game Works LLC took first place in the Student Competition with Kaylin Brassfield's pitch to develop story-driven video games and graphic novels for a young female market. Bassfield's company, which has already released 20 games with over 35,000 downloads, also won $3000 from Spartan Mosquito.
"Each year the Mississippi New Venture Challenge seems to give a number of new companies momentum," Jeff said. "The more these startups pitch, get feedback, and take home some cash to put toward marketing and development, the more likely they are to move on to seed funding, angel funding and get their product in the market."
2019 Mississippi New Venture Challenge Winners:
Student Category:
First Place: Crystal Game Works ($3000 from Spartan Mosquito)
Second Place:  Hickman Farms ($2000 from Mississippi Development Authority)
Third Place: CampGem ($1000 from Smartzweb)
Pre-Revenue Category:
First Place: MiCare ($3000 from Spartan Mosquito)
Second Place: Citizen Health ($2000 from Bradley)
Third Place: Convoloop ($1000 from Spark Outbound)
Post-Revenue Category:
First Place: EasyKale ($3000 from Spartan Mosquito)
Second Place: Rocketing Systems ($2000 from Fuse.Cloud & ThinkWebstore)
Third Place: CampusKnot ($1000 from Jones Walker)
Thanks also to Mississippi State University Center for Entrepreneurship & Outreach and Entergy Mississippi for additional sponsorship of the event, as well as all of the judges who donated their time and energy.
The winners at the 2019 New Venture Challenge will be invited to attend Accelerate 2019 conference (accelerate.innovate.ms) taking place November 12-13, 2019 at the Westin Jackson, and receive additional recognition during the luncheon on November 13.