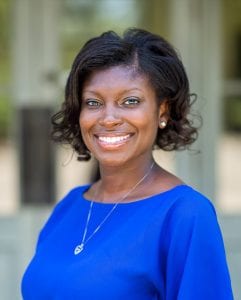 Tasha Bibb serves as the entrepreneurial development director for Innovate Mississippi.
Tasha works with the Center for Innovation and Entrepreneurship assisting with ushering entrepreneurs along the path to commercialization. She manages the entrepreneurial development for more than 100 companies per year. She has built an impressive array of skill sets and has played an instrumental role in the implementation of several projects.
Previously, Tasha worked with Innovate Mississippi's Strategic Biomass Solutions, which encourages the research, development and commercialization of biomass and renewable energy projects in Mississippi. She also served as state director for United States Academic Decathlon in Mississippi at Innovate Mississippi from 2006-2008. This program targets high schools students and is uniquely suited for enhancing schools' ability to produce better educated, better qualified and more innovative graduates who will rise to the challenge of the ever-changing marketplace.
Tasha holds a Bachelor of Science degree in business administration with an emphasis in marketing from Mississippi College and an MBA from Jackson State University.
Tasha resides in Ridgeland with her husband, Robert, their daughter, Sydnee, and son, Preston.