The Mississippi Seed Fund has invested $100,000 in Lobaki, a startup company that creates Extended Reality content for industry, healthcare and military applications.
[Jackson, Miss.] Lobaki, Inc. is in a somewhat unique position for a startup technology company—it already has plenty of clients.
Instead of seeking seed funding for sales and marketing, the company turned to the Mississippi Seed Fund so it could get busy hiring and training people to fulfill a backlog of orders for Extended Reality (XR) content from customers.
To help them do that, the Mississippi Seed Fund Investment board of directors has awarded Lobaki $100,000, the top amount the seed fund can offer.
"One reason we like Lobaki is they've got all the work they can handle for content creation," said Tony Jeff, president and CEO of Innovate Mississippi, which administers the fund. "In addition, they have partnerships that give them leads and opportunities to develop proprietary solutions that could turn into profitable products over time."
Lobaki creates "XR experiences"—combinations of virtual reality, augmented reality and 360-degree video—that customers see, hear, and interact with via headsets and other wearable devices. The "experiences" can range from immersive physical therapy to training sessions that mimic dangerous scenarios for first responders or utility workers.
Lobaki has even created a "dragon-fighting" scenario for pediatric care; while in the headset experiencing an entertaining virtual reality experience, kids find it much easier to tolerate a painful shot in the arm from a healthcare provider.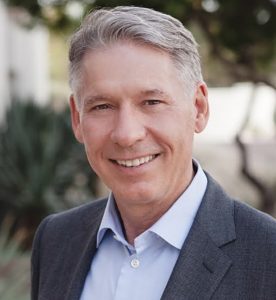 Kevin Loud, Lobaki's chief financial officer, said the company received the seed funding to help finance the creation of XR experiences for healthcare, industrial training and education.
"XR is so compelling because it's a technology that can create more empathy than any other technology now known in the world," Loud said. High-quality XR experiences create immersive experiences for education, training and entertaining, and demand for these experiences is already skyrocketing.
The overall XR industry is projected to grow from $4.2 billion in 2017 to $61 billion in 2022–a remarkable opportunity for growth that Lobaki's CEO, Vince Jordan, compares to the launch of the World Wide Web in the early 1990s.
Along with creating XR experiences, Lobaki has recently set up "XR academies" at two Mississippi universities and at a number of other schools and institutions. At the academies, teachers gain access to XR experiences they can offer in the classroom, while interested students are initiated and trained for a potential career in XR creation.
Innovate Mississippi has been working with Lobaki since soon after the company was formed, including introductions and a "road show" to help Lobaki secure its first round of angel funding. Along with the Seed Fund award, Lobaki has raised an initial $500,000 in a still-open tranche of angel funding from the North Mississippi Angel Fund.
"The Seed Fund's goal is to be a catalyst," Jeff said. "That's exactly what it's doing for Lobaki. There's a potential here not just to seed a successful company, but to put Mississippi at the center of a high-tech industry that's ready for explosive growth."