Entrepreneur In Residence
The Entrepreneur in Residence program (EIR) is designed to supplement our Entrepreneurial Development Team with specialized experience and knowledge. An EIR's role is to assist in supporting the growth of startups through mentorship EIRs will often have experience in the following areas: general entrepreneurial management, R&D, product development, fundraising or marketing.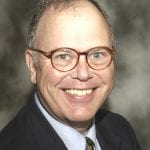 Richard Sun is our current Entrepreneur in Residence. Rich has been involved with Innovate Mississippi in several capacities in the past, including Board Chairman, Mississippi Seed Fund Board Member and member of the Mississippi Angel Network.
Interested in becoming an Entrepreneur In Residence? Contact Tasha Bibb.