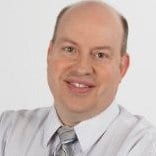 Bryan Carter has served in leadership positions with internet, advertising, and technology companies since 2000. He has participated on and built award winning teams, has multiple publications to his name, and is a presenter at national conferences.
Over his career, Carter has had the benefit of working with international companies such as IBM, AT&T and NCR in multimedia, interactive learning and organization development, and has consulted with multiple companies, including Home Depot, ETS and Citigroup in the areas of e-commerce, e-learning, and e-business transformation. He has also been fortunate to be in a position to consult with scores of small businesses and nonprofit organizations, helping them realize large scale business transformations and marketing strategies.
Today, Carter leads two companies: Think Webstore, a full-service integrated advertising agency; and P2 Publishers, a publishing company best known for "Manufactured in Mississippi" and "Emma Jack" magazines.