The thought of competing in the 2017 Mississippi New Venture Challenge pitch competition created more fear in Kristen Allen than just about anything she had ever experienced. As an artist, advocate for the homeless, and stay-at-home mom of two she was comfortable in her own skin. But a pitch-woman for an idea that didn't even have a business plan—that was new territory.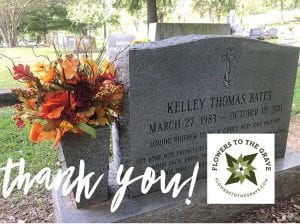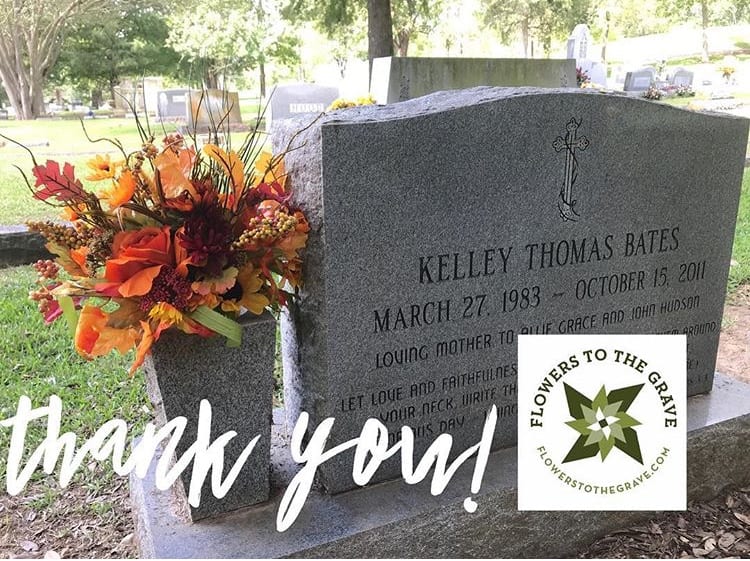 The company she was offering up in that pitch competition is Flowers to the Grave, an online service that delivers customized floral arrangements (made by Allen) to grave sites, with or without a subscription.
The idea was intriguing enough that she had been invited by Innovate Mississippi to present at the annual pitch competition, but that didn't give her much hope.
"I said 'No,'" the Yazoo City native recalls. But Tasha Bibb, Innovate Mississippi's entrepreneurial development director, wouldn't take 'no' for an answer.
"Tasha said, 'Don't worry about winning. You're going to go up against 43 other companies, some of them are already making revenue. You just need to come do that, it'll put you in front of the right people. It'll be good for your confidence.'"
The way Bibb described the pitch competition took some of the pressure off, so Allen acquiesced.
Allen started October 17, 2017, like she would any other Tuesday morning: at Stewpot Community Services in Jackson, Miss., where she works with the nonprofit HeARTworks, thinking it would calm her nerves. Later, at the downtown Marriott where the event was held, she was a wreck lugging a suitcase to the lady's room.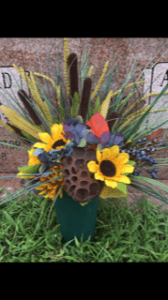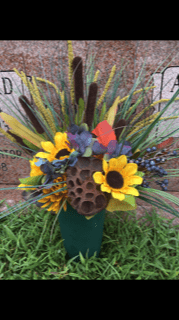 "I mean, I brought everything I own," she laughs. "And everything I own has paint on it. I bet you I changed outfits nine times. I was so intimidated. I thought, 'Oh my gosh, all of these smart people are here pitching these ideas.' Tasha had gotten me to make a slideshow. And I didn't know how in the heck to make a slideshow. I did the best I could and had like 10 slides missing."
At the challenge, after watching the first few competitors pitch their ideas, Allen felt more confident, until the person in front of her "hit it out of the ballpark. I got up there and my 11 minutes felt like an eternity." Afterward, someone from Innovate Mississippi congratulated her on a great idea, and several others handed her business cards.
Later, at the awards reception, Allen's insecurities crept up on her again, so she prepared to sneak out. But before she could, the awards ceremony began. Not wanting to be rude, she stood in a corner and listened as the names of runners-up from the other categories were announced.
When her category, Pre-Revenue Web-based Solutions, was announced, she listened as prizes were awarded to the third and second place winners. Then came first place. "When they called out my name for Flowerstothegrave.com, I just sat there. Besides getting married or having children, October 17 and the New Venture Challenge, when I won it, I found myself that day. I got 'me' back. Most importantly, I won confidence."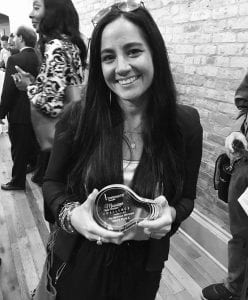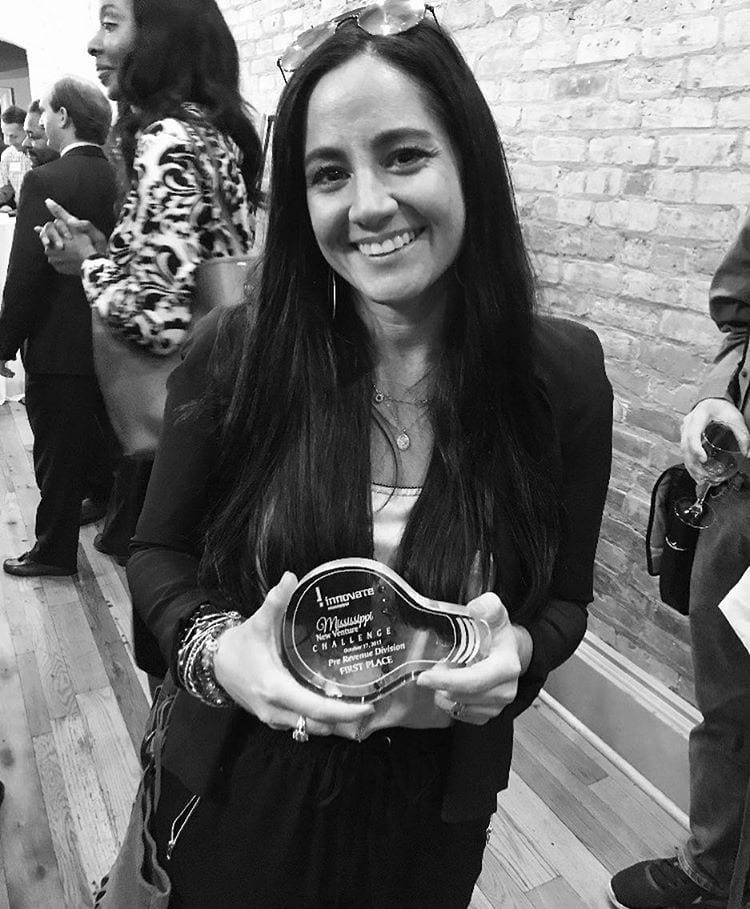 In addition to a trophy, Allen won $3,000, exposure to potential investors, and donated business mentoring hours that she hasn't yet used.
"I won the attention of some people that I probably normally wouldn't have gotten the attention of. Innovate Mississippi has helped me tremendously. Working through the kinks. I mean I've never done this before. So I mean the struggle is real. I would say their biggest support for me personally is just knowing that they're there, and they will go over and beyond for us. Whatever I've needed, whether it's to talk at 9 at night or to run business ideas, they're there for me. And I know that 100 percent."
The next day, Allen and some of the other challengers presented again during a special session of the Conference on Technology Innovation, this time in front of what seemed like 200 or more investors—what she calls a roomful of CEO's and big wigs. She pushed her nerves aside, walked onstage and opened her presentation with "Hey, y'all."
After her pitch, one of the investors on the panel noted he hadn't heard her say anything about money. Her reply? He would never hear her mention anything about money because that wasn't her area of expertise, and that she had a partner. He asked if she had a CEO, to which she explained that her gift was creativity, and that she didn't consider herself CEO material. The investor stood and applauded Allen, telling everyone else in the room they should applaud too because she'd said the smartest thing he'd ever heard an entrepreneur say.
Allen explains: "He said a lot of people come in there with ideas, and they think because it's their idea, they should run it. But the smartest thing he'd heard anybody say is what I said. He said, 'Know your gift and where to use it, and where you may not be as strong, get help.' That made me a stronger person. He also said, 'Your passion and your drive for this is CEO material; you have it. But we can find you a CFO.' And so I've been looking at it differently since then."
In August 2018, flowerstothegrave.com had a soft launch on social media, where it has received positive reception and orders as far away as Virginia.
She and partner Justin Johnson, a good friend who also designed the website, are taking their time, as both juggle busy lives. They'd rather move slowly, she admits, than make costly mistakes.
"We're still not where we want to be. But we're in the direction of going where we want to be. Look how far we've come."