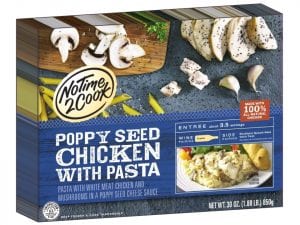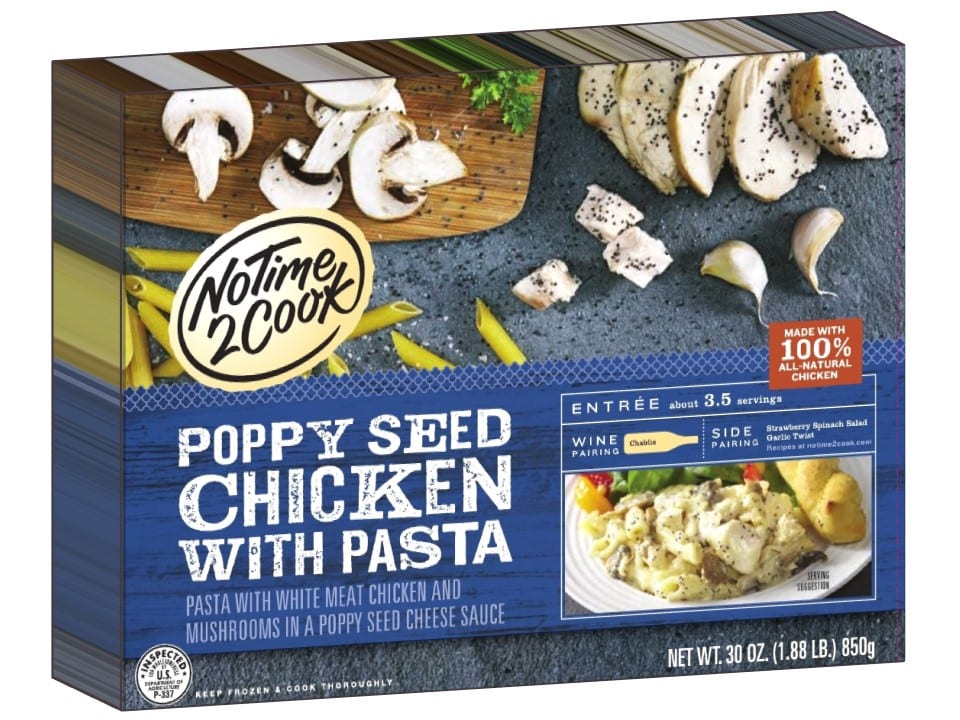 As of mid-October, Walmart shoppers at 50 locations are able to purchase meals from No Time 2 Cook, the Mississippi-based company run by Karen Kurr. The company is now positioned to grow into a national brand—the number of Walmart locations will increase with time, after category reviews.
Kurr's frozen entrees and sides have been staples in select southern Kroger stores for more than five years. But she hasn't consider her business, No Time 2 Cook (NT2C), a bona fide success. Not yet, anyway.
The journey began on a whim in her Oxford kitchen, when Kurr upsized her mother's family recipes to sell to local farmer's markets. It was a hit on that level—business grew so quickly that within two months, she had to rent a commercial kitchen and acquire a business license to keep up with demand.
Now, 13 years later, NT2C boasts its own USDA-inspected food plant, a co-packer, a distributor, a handful of employees, partnerships, and consultants. Still, as popular as her dishes are—chicken and dumplings, Italian sausage Bolognese—most of the revenue from sale has been pumped right back into the business.
Finally, that reinvestment is paying off, big time, with the move into Walmart.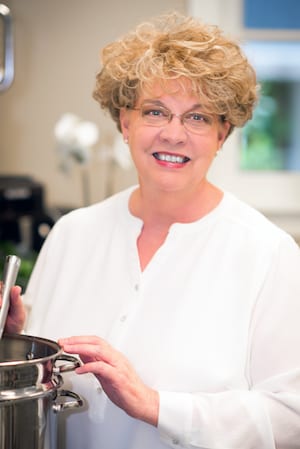 "We are right on the cusp of revenue success," she says, explaining that cash flow has been her greatest challenge. "It all comes down to funding and finances, keeping your head above the water and being able to survive until you can get to a certain level of revenue to fly."
The Walmart deal is a game changer, reminiscent of the years she spent on swim teams growing up. "I could tread water longer than anybody else. Nobody could beat me. And I am still great at it. We're now between treading water and floating. I can definitely feel my head coming above the water."
Though Walmart is the country's largest retailer, small business owners must prove they're worthy of a coveted spot on its shelves. And it's not a simple or quick process.
Kurr says getting professional help to gain a national presence was key. "I'm a cook, I'm a mom, and I've learned a lot through these years doing this. But we needed to bring in experts that knew the Walmart system, that could bring in and build a business model for us."
Enter GrowthWise Group, a boutique consultancy company in Arkansas that Kurr connected to in 2017. "Their business is helping small businesses like mine grow into a national presence," Kurr said. "They're former buyers and executives from Walmart, Sam's and other national retailers. They bring a wealth of knowledge to us, and that's how we're able to do what we're doing on this national level. We've got experts that are leading the charge for us."
In addition to traditional retail coaching, GrowthWise consultants have also stepped into interim executive roles in areas where Kurr can't afford to make a full-time hire, including a CFO, marketing officer, and sales director. "They're that transition team to help up transition until we can have our own corporate suite of executives. I couldn't do what they're doing. A national launch doesn't happen overnight. We started working with them in February 2017, and they took us to open call with Walmart in June 2017. It's taken this long, from the time we were selected to be a supplier, almost a year and a half for the product to get on Walmart's shelves."
Preparing to go national entailed moving a portion of the operation to a co-packer and a national consolidator. Kurr says, "We don't touch that product now that goes to Walmart. Our retail growth from here will be through that consolidator and with that product."
In the meantime, Kurr and her team have pitched to two angel investor groups, with help from Innovate Mississippi, in hopes of receiving an injection of cash to offset the cost of growth. "We are always in need of funds. Anytime you scale up, it all takes money. The funding that we're able to receive through angel investors will all be key to how quickly we can grow into our national market. It's all about cash flow."
So why scale up, since the costs seems to eat up the profits? It's about the long-term outlook of being in stores across the country and what that means for the bottom line. When Kurr was in her home kitchen, she and three to four employees produced about 100 products a day. After they built the USDA-inspected plant, they were producing 300 to 400 units daily, with the same labor. And today, with additional equipment, those same employees produce almost 1,000 units. That may sound like a lot, but Kurr's co-packer can produce 28,000 units a day. So why does this matter?
"So that product we were selling for $16 a unit at a farmer's market, at Walmart it will cost $7.92," she explains. "Anytime you can scale up and get more automated and save on labor, that's going to drive the price down. And now we're getting to where we can really compete with Stouffer's and Marie Callender's, which really are more processed than ours are."
With her team of consultants as her guide, Kurr is confident the business will receive the injection of funds it needs to enable it to grow.
"I think this Walmart opportunity is opening doors for us that are getting the attention we need for our fundraising that we need to propel us into the next phase of our business," she says. "Our connection with our consulting group and our opportunity at Walmart is our biggest success."