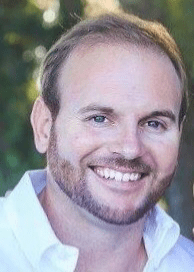 BidMoni co-CEO Stephen Daigle's experience as a financial advisor taught him something interesting about the world of retirement plans–and particularly 401k plans implemented by companies for their employees.
The problem: It's nearly impossible for all but the biggest corporations to compare 401k plans and know they're getting the best deal in an efficient and cost effective manner.
While the largest companies can put out a request for proposal and field bids from the big players in the retirement plan industry, other organizations–SMBs, non-profits, educational institutions–often get locked into whatever their financial advisor sells them, or whatever plans they come across on their own. And then, in many cases, they've got expensive plans that they keep for a long time, because they don't have the time or resources to revisit them.
"When this idea came, I wasn't thinking 'I can make a lot of money,' it was more that I thought 'this is needed.' And if no one else will build it then I have to go figure it out," said Daigle.
Seeing the need for a service that made sophisticated retirement plan comparisons available to even the smallest of companies, Daigle set out to build a startup, BidMoni. One part of that journey was working with Innovate Mississippi to see if he could find support through the Mississippi Seed Fund. Innovate Mississippi helped him with his pitch and put him in front of the Seed Fund board.
The feedback he got from the board was very encouraging for his startup—he was offered access to the seed fund and was told his company was very "investible."
The Seed Fund award (money which Daigle says he hasn't actually used yet) served as proof of what his team already felt about their idea. He and his partner (co-CEO Michael Steffan, Jr.) haven't taken any money in the startup phase, building the company with their developer (CTO Kendall Dixon) out of pocket.
Getting that early validation, however, told Daigle that they didn't need to give up a lot of equity to a low-ball investor.
"The Seed Fund gave us validation for something we already knew. We haven't taken any money, and we didn't try to give up 25 percent of the company for $50,000 or something. We funded it ourselves; built it for 18 months," he said.
Daigle himself moved to Mississippi for college where he was a walk-on at the University of Southern Mississippi football team. He was soon given a scholarship and eventually became an ESPN the Magazine 1st team academic all-region. After college he stayed in Mississippi, working for financial services companies through and after the recession of 2009. He excelled in the industry, and eventually left to start his own firm. His advisory company works with schools, hospitals and partners with a credit union on the Gulf Coast; his office is in Moss Point, Mississippi.
While he's been successful in his career, the idea that he could add to the transparency of the retirement market was compelling enough for him to take the startup plunge with BidMoni. And, as frequently happens with startups, even BidMoni has gone through a bit of a pivot.
"The core idea was needing a web-based platform to bid retirements plans — it doesn't exist for plan sponsors and it needs to," Daigle explained. "But what it really grew into was helping meet the Department of Labor requirement that you have to constantly monitor the plan. Otherwise in six to 12 months, the client is asking 'Do I have to go through this process again?'"
That led to the product that BidMoni has brought to the marketplace first–FiduciaryShield. The service offers both bidding for retirement plans and help in making sure that, as a retirement provider, you are working to meet your fiduciary duties. The service will even help you provide access to a third party that will manage your investments in the plan and keep track of plan documents.
Daigle sees what BidMoni is doing as the future of retirement plan management for many companies and organizations. And even the large providers that he's working with are seeing the value of being able to speed up the process and provide more transparency to customers.
"The 401k providers want easier ways to get their product in front of consumers without making it difficult; in our industry Fidelity has $1.5 trillion in assets. They're number one," Daigle said.
His advice for other startups? Find a problem, solve it, then "sell the dream."
"I got on the phone until I found the right person (at the top 401k providers) and sold them the vision on what we wanted to create. They followed us on the journey. They gave us the feedback that they believed in the problem we were trying to solve. We were embraced by them… the majority of the top 401k providers in the industry are in our system waiting to bid on plans."