From March 1-3, 2019, about 50 people took part in TechStar's Startup Weekend Jackson, an intensive business accelerator program that Innovate Mississippi locally organized at Coalesce Coworking in downtown Jackson. The title sponsor of the event was the Mississippi Development Authority.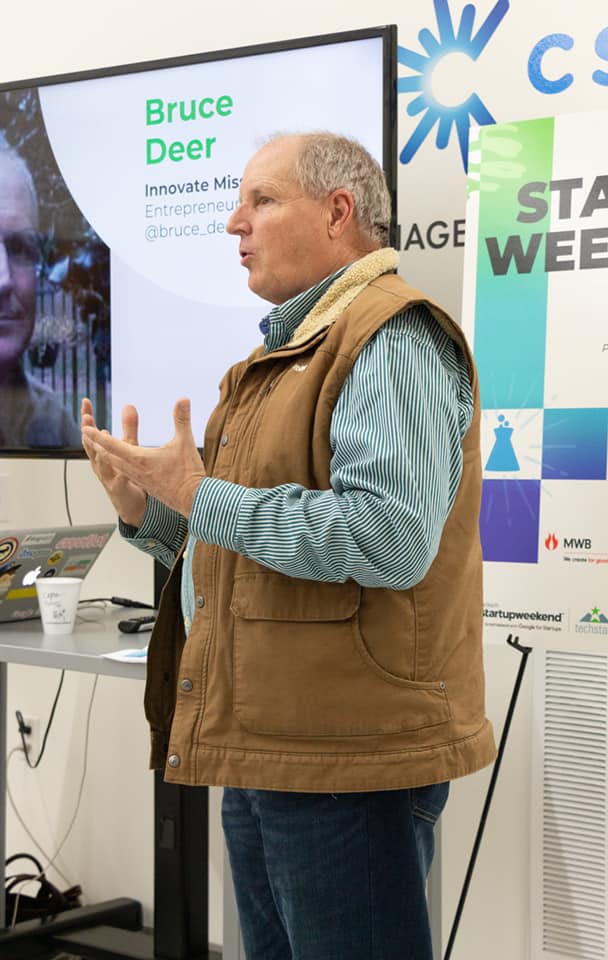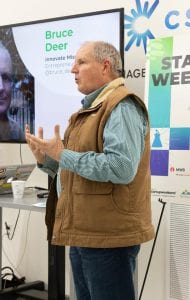 The program began with a welcome and opening keynote (this year by Bruce Deer, entrepreneur-in-residence for Innovate Mississippi), and then participants were encouraged to pitch a business idea to the entire group. Six of the business pitches were voted on by the group, which then split into teams that started working on those ideas.
For the rest of Friday and most of Saturday and Sunday, the teams brainstormed their business ideas, interacted with potential customers to test the ideas, worked on a "lean business canvas" to see if the idea was marketable and can make money, and then they worked on a prototype.
At 5 p.m. on Sunday, they pitched their final business idea to the group and a panel of judges, who offer feedback and award prizes.
Grant Carlile, the South Bend, Ind.-based TechStars facilitator for this year's Startup Weekend Jackson, told the story of one of the teams that started with one idea and, over the weekend, made a significant "pivot" based on research and feedback.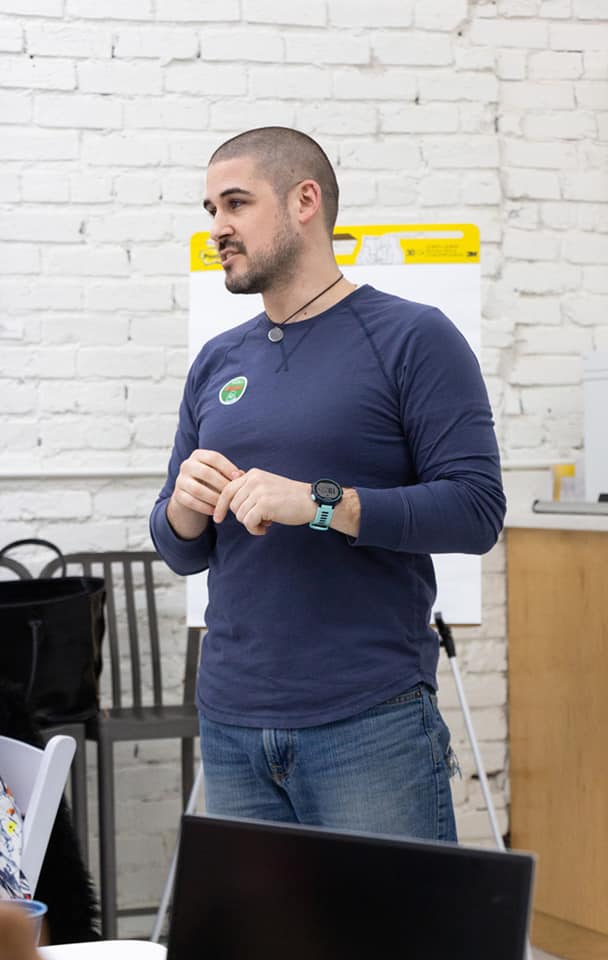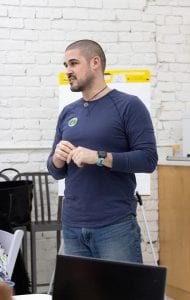 "One team was trying to provide incentives for people to break habits. It started as a model for defining what your bad habits are and trying to break them while listing out the good ones you want to form," he said, describing their preliminary idea for a web app. "You would 'input' that habit you want break and the dollar amount assigned to a charity and, if you don't change the habit, then that money goes to the charity."
He called it a "cool concept," but after researching the idea, the team found that it had competition that was already doing a good job. After talking to a manager at Planet Fitness, they altered their idea—the manager said that Planet Fitness has a big problem with people missing appointments with their personal trainer. So, the company focused on a solution that gym managers could implement to encourage people to make their personal trainer appointments and get money off their membership as a result.
"This year we saw teams do a good job of absorbing the feedback from the mentors and from market research activities, and then settle on something and figure out how to present it to judges," said Tasha Bibb, director of entrepreneurial development for Innovate Mississippi. "Their activities over the weekend made me feel like they got the value of the event."
Carlile points out that, nationally, only about 12 percent of Startup Weekend "companies" move past the weekend and continue working on their product or service.
"What you're really getting is practice with the tenets of entrepreneurship. You pitch your idea on Friday; share ideas and listen to ideas from your team; then teams share skills and ideas," Carlile said. "Ultimately, you walk away with this new network. You have a handful of people you know well, and you've had meals with 30-50 people you can re-reference.
"There are tens of thousands of people who have done a Startup Weekend, and once you've done one you're part of that alumni network."
When asked about Jackson's Startup Weekend in particular, Carlile said that the long-term participation of Innovate Mississippi was perhaps one of the biggest standouts compared to Startup Weekend events around the country.
"It's super rare to have a 'Tasha'," Carlile said, referring to the experience that Bibb brings to these events. "The fact that these events have been ongoing for 15 Startup Weekends; that the lead organization is Innovate Mississippi; that the lead organizer is Tasha—is special. The average organizer lasts three to four years; an organization for maybe five to 10 years."
To learn about all of Innovate Mississippi's accelerator and pitch competition opportunities (and much more!), join our monthly e-mail newsletter.
Judges and Winners
For Startup Weekend Jackson 2019, the teams were judged by a panel that included:
Richard Sun, co-founder of the Mississippi Coding Academies, director of the Jackson location and a former entrepreneur-in-residence with Innovate Mississippi

Kristin Ley, founder and CEO of ThimblePress in Jackson

Charles "Bubba" Weir, managing principal of Innovative Ventures of Mississippi

Hartman Holiman, director of the IT Project Management office at UMMC

Nashlie Sephus, software development manager at Amazon and founder of TheBeanPath.org

Ivan Walker, software development engineer at Amazon A9.com
The winning teams were:
Third Place: LifeVault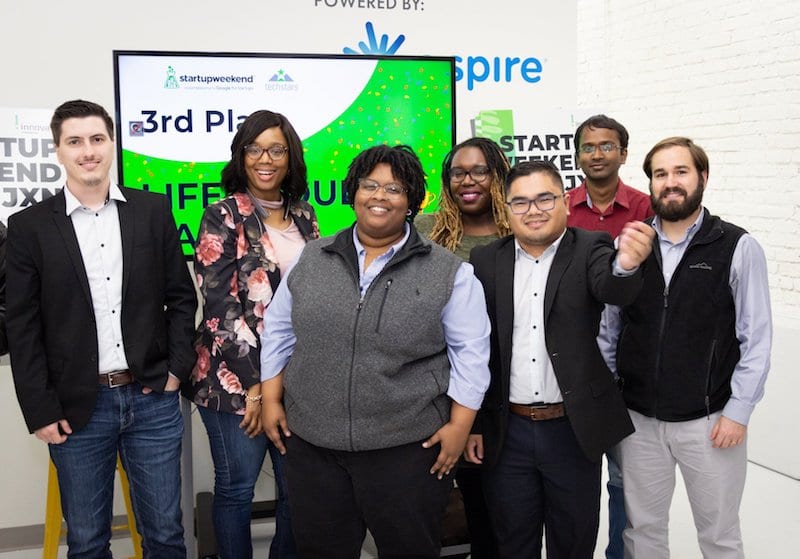 Third place: LifeVault presented an app for cloud storage of legal documents, so that a user could securely upload and access everything in one location.
Second Place: Trendy Tots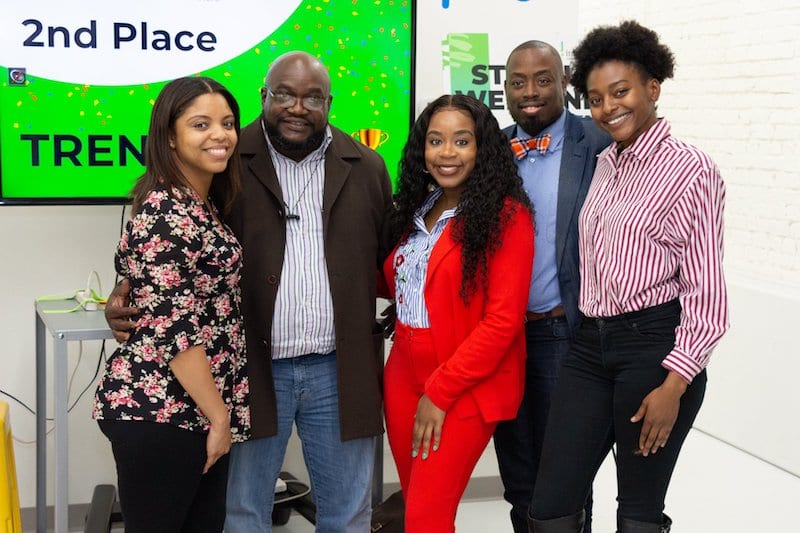 Second place: Trendy Tots is a fashion line for Big and Tall toddlers, offering clothing for toddlers that are larger for their age than typical. These children aren't generally provided for in standard clothing lines.
First Place: M2 World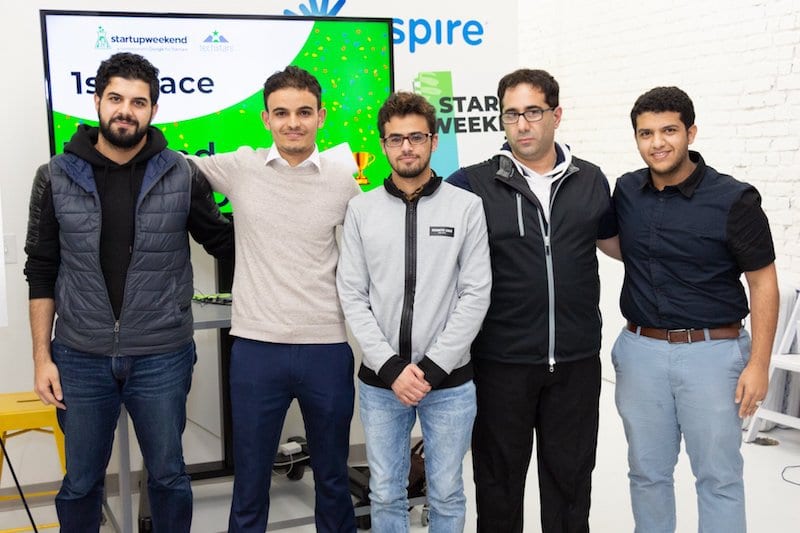 First place: M2 World presented an app designed to connect international students on a college campus, so that more experienced international students could help and mentor incoming freshmen, while creating a digital network for mutual support.