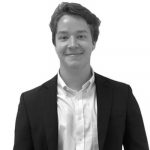 CEO Nicholas Neilson-Slabach, Chief Financial Officer Kyle Hebert, and Chief Creative Officer Thomas Lee launched DaisNotes to help college students make meaningful connections during their college years. DaisNotes is a mobile app that enables students to connect to peers in their classes and other students who share their interests, making it easier to collaborate, study and build those life-long friendships that people hope for from their college experience.
This spring, the Mississippi Seed Fund board of directors granted a $10,000 proof-of-concept award to DaisNotes to encourage the app's development. The Daisnotes team says they'll spend the money developing an Android version (it's currently iOS-only) and adding tools to "bring college professors into the fold," Neilson-Slabach said. The Mississippi Seed Fund is administered by Innovate Mississippi.
"One of the greatest reasons to use DaisNotes is that you get those organic relationships a lot easier," Hebert says. "We're really geared toward appealing to all students who are trying to meet others and expand their circles."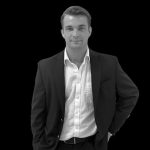 As they've rolled out the app, the team noted that some professors have worried that students might use it for academic dishonesty. DaisNotes is building a professor portal to address that concern, enabling teachers to view reports on the app's usage among their students and send one-way messages to classes (for assignments or announcements). The app will also allow students to anonymously elevate concerns about dishonesty or bring other issues to a professor's attention.
"Hopefully, this will allow us to work more closely with universities and start developing some of those relationships a little bit more," Neilson-Slabach says. "We're very ingrained in collegiate-like networks, so I think it's best to start working with them as well while still making this platform for students."
The founders connected with Innovate Mississippi in June 2020, where they've received advice on their business plan, research assistance, connections to the Mentor Network, and now the Mississippi Seed Fund award.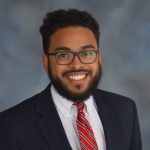 "They've given us a ton of exposure—we were a spotlight company, and we've gotten their mentorship throughout this process," said Hebert. "They've connected us with important people at the University of Southern Mississippi to reach out to there, and the same at Mississippi State. It's great to have those kinds of resources."
Neilson-Slabach noted that Innovate Mississippi makes a difference "just by being there."
"I don't know how many people who are interested in entrepreneurship have said 'there's no technology [resources] here in Mississippi,' but actually, you know, there are," he said. "Ole Miss has [the Center for Innovation and Entrepreneurship], and the whole state has Innovate Mississippi—they talked to us early on and helped us get off the ground."
During the fall 2020 semester, DaisNotes tested out an open beta of DaisNotes with select classes. For spring 2021, they launched an updated version throughout the whole university after incorporating user feedback.
They report the number of users of DaisNotes has doubled in just a few months this year, and they look forward to significant growth as they launch their new version and expand to more college campuses throughout 2021.