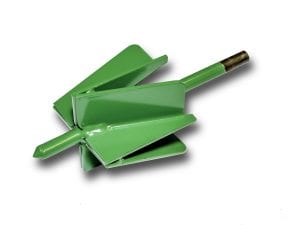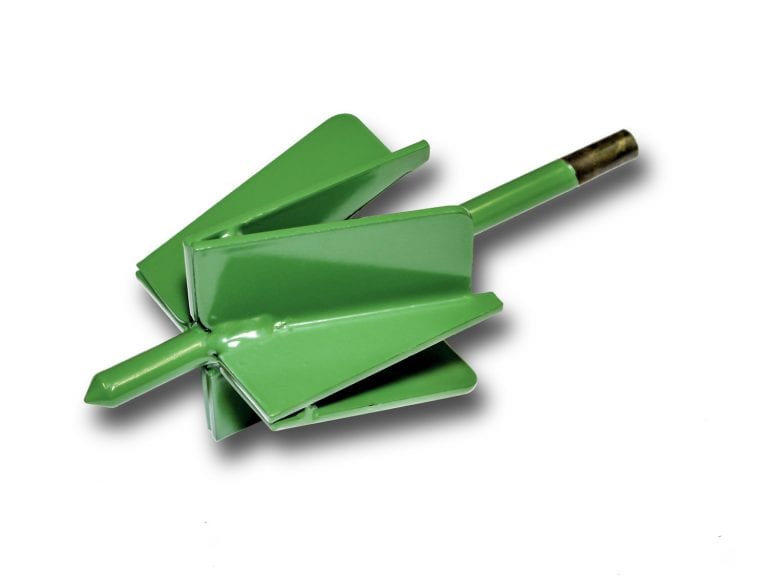 In just 10 months, Michele and Max Morton went from having an innovative idea for a garden tool to manufacturing and selling their invention at a variety of local, regional and online garden supply retailers.
The Mortons had a working prototype for a patented tool, TheMaxBit, which makes digging the perfect hole for containerized plants easy. The prototype, however, didn't go very far with their limited experience in manufacturing.
That's when the Mortons reached out to Innovate Mississippi for assistance, and the manufacturing experts at InnovateMEP Mississippi engaged to find a Mississippi-based manufacturing partner to produce the tool.
InnovateMEP Mississippi connected the Mortons with Orman Welding and Fabrication in West Point. Soon after, an agreement was struck to produce an initial batch of 100 small, 4-inch units for market testing, and more orders quickly followed. During the early production runs, the Mortons and Orman Welding worked together to perfect the product design to improve quality and manufacturability. Later orders included a larger, 6-inch version and an extension rod.
Their goal is to grow their company God's Way Enterprises, to bring enough income to support their desire to engage in missionary work.
In its first year on the market, TheMaxBit sold more than 650 units. And with a relationship between the Mortons and Walmart distributors forming, 2017 is projected to be even more successful.
"When I look back over the last 10 months I am amazed at what we have been able to accomplish in such a short time." said Michele Morton. "With help from InnovateMEP Mississippi, we have gone from a dream to the reality of a quality manufactured product being offered in multiple market channels."