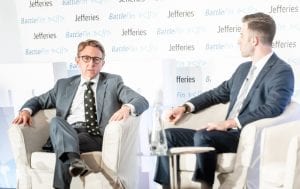 In 2006, Gary Butler moved to Starkville, Miss., from Northern Virginia and started his company, Camgian. He developed his desire to create the company when he was working at BBN Technologies, a leading company based in Cambridge, Massachusetts; BBN had been conducting advanced research for the government and military since 1948. (In the 1970s and early 80s, BBN had been heavily involved in ARPANet, for instance, the defense-driven computer network that was the precursor to the Internet.)
The work that Butler did for BBN was often part of projects funded by DARPA (the Defense Advanced Research Projects Agency) which he found rewarding, but it also made him want to build a company himself that did more than just advanced R&D.
"Many times the work done within the government R&D space is focused on demonstrating prototype systems that are ultimately picked up by a different military agency or company for productization," he said. "I wanted to build a company that had strong expertise in both areas and that operated at the intersection of advanced research and product development."
When he launched Camgian in December of 2006, he says it was initially a contract R&D firm for the government. The bootstrapped company had one employee—Butler.
As he grew his contract base, he was able to slowly expand his team until 2009, when Camgian got the opportunity to acquire Cypress Semiconductor's Mississippi Design Center from the California-based company. That's when Butler saw an opportunity to fulfill his vision; Camgian added a team of fourteen new engineers with extensive experience in product development.
Butler says he was introduced to Innovate Mississippi soon after starting Camgian, and that, particularly in the early days of the company, Innovate Mississippi was "extremely helpful" in getting the word out about the company. He says even today CEO Tony Jeff and Janet Parker, director of business development and marketing, are always working hard to connect Camgian with resources and opportunities.
Camgian offers two core products: Prowl and Egburt.
Prowl is an "ISR" or Intelligent Surveillance Reconnaissance platform that the company sells to the military services; it's a low-power radar system that protects troops and assets by tracking potential threats in real-time.
Butler says the product has been a great success for Camgian and the company is currently working on derivatives of Prowl that support longer-range tracking performance and advanced-imaging capabilities.
The company has established a new focus in the field of artificial intelligence (AI), which Butler said will be integral to all future product development activities. This includes the incorporation of new deep-learning algorithms in Prowl that help with recognizing and identifying objects in order to significantly improve battlefield situational awareness.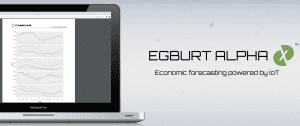 Egburt is an industrial "Internet of Things" platform that connects advanced sensors, AI and backend data analytics in ways that support economic forecasting by Camgian's clients in the financial services market.
For instance, Egburt is using sensors to measure supply chain activities across the United States to forecast the performance of certain sectors of the financial markets.
Butler started Camgian in Mississippi because it's where he and his wife are from, and he wanted to build a company that was not only profitable and successful, but that could have a positive impact on the state.
"I think if you examine what we've done here in Starkville—the high-tech jobs that we've created in this community and our outreach activities—we've had not only a positive impact on the business community, but the community in general. And we're just getting started," Butler says. "I think our team has shown that you can build and compete in the world of advanced technology from Mississippi."
Butler says he's very impressed with the work that Mississippi State University is doing to encourage technology startups through the MSU Center for Entrepreneurship and Outreach, and that Camgian has been able to build a successful relationship with the College of Engineering through the company's support of faculty research.
"We've been actively funding faculty research for a while and it's a great relationship," Butler says. "We have different faculty members within the college of engineering working on our R&D programs in technical areas such as advanced antenna design, signal processing and firmware."
Butler notes that high-tech entrepreneurship is the greatest driver of good-paying, highly skilled jobs, and that attracting employees for those positions has a positive impact on a community. So, he's a huge fan of the promotion of technology startups that institutions like Mississippi State University and Innovate Mississippi are doing.
For young entrepreneurs his advice is straightforward—he says the best companies start by building a great team.
"Finding a great group of people to work with that have a common vision and a common passion is really where you want to start," he says. "I've won the lottery in that regard as we have been able to build an amazing team of very talented people at Camgian."
He says that in addition to building a great core team, establishing a "big mission" to solve an important problem aligned with the team's passion is critical for overall success.
"Building a great company takes persistence and determination. Teams that lack a true passion for their mission will give up in the inevitable tough times of building a company," he said. "Alternatively, teams that align passion, mission and good fundamental business practices position themselves for future success."