WLBT's Roslyn Anderson produced two news stories this week on Innovate Mississippi and the Mississippi Coding Academies—we thank her for communicating our entrepreneurial initiatives and needs so well!
In the first story, Coding Academy In Need of Take-Home Laptops, Anderson talks about the Mississippi Coding Academies' inaugural Jackson class of coders, and how they need to be able to work from home. Anderson talked to instructor Herbert Brown, co-founder Rich Sun and some of the coders. (See the video here.)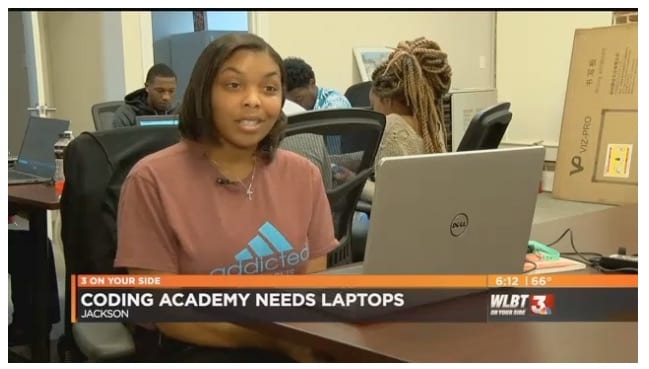 In the second story, Mississippi Company Aids Startups Adding Jobs and Revenue, Anderson took a big-picture look at the work that Innovate Mississippi does, not just with the Mississippi Coding Academies, but with entrepreneurs throughout the state.
In this video, Anderson talked to Beau York of Podastery/Satchel and Joey Ford, a Mississippi Coding Academies coder who has started a company, Hoodwink, that plans to create hood ornaments for modern cars and trucks.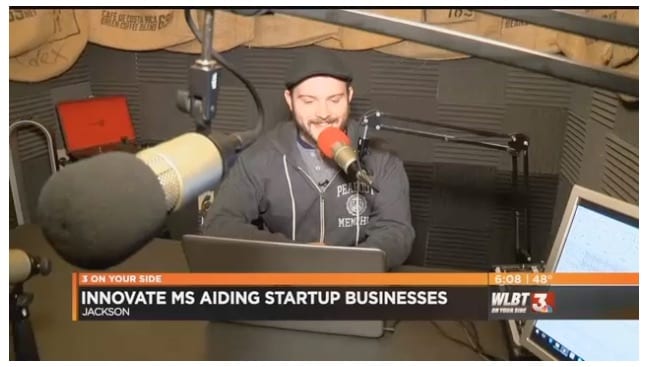 Thanks to WLBT, MSNewsNow.com and Roslyn Anderson for helping us get the word out about these exciting initiatives and the work we're doing to grow the entrepreneurial ecosystem in Mississippi.