Shamrck, an ed-tech solution based in Vicksburg, Miss. that uses artificial intelligence for career exploration and workforce development in secondary schools, started as a software engineering firm to keep CEO Sheffie Robinson from being bored as a stay-at-home military mom.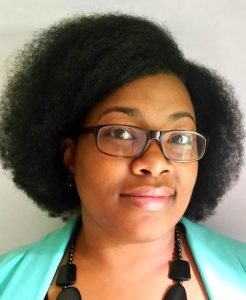 In 2015, Robinson had recently had a son, and her U.S. Army husband suggested she stay home with him because she'd be working just to pay for child care. 'That didn't last long," she said. She felt a strong pull to get back to work, but full-time wasn't an option. So, she started her own company, creating software and website solutions for small businesses.
After a few years, she decided she was more interested in the social impact of technology than coding for other companies. Around that same time, her eldest son faced an academic problem—his high school wasn't offering the courses he needed to be successful as an engineer in college.
"High school counselors were trying to put him in college algebra, but he needed to be in calculus. I've been through an engineering program. I knew what he would need," she said. Working with other parents and counselors, they convinced Vicksburg Warren School District to offer an online calculus class that students from multiple high schools could attend to prepare for the Mississippi State University Engineering program coming in the fall.
"I got to thinking about how many students are missing what they actually need to be successful in their next phase in life," she said. She ended up retooling the AI code she had been working on for small businesses to tackle this problem for students. Shamrck, in its current pivot, was born in November of 2020.
Shamrck has two primary constituencies. Middle and high school students use the tool to explore different career options via online coursework, internships, and interactions with local companies and organizations. Students take a short interest assessment, and then Shamrck presents the top 10 careers that could be a fit. Through online courses and other tools, the students can better understand whether they want to pursue that career and what they'll need to prepare for it.
Schools, school districts, and workforce development agencies can use Shamrck's reports to understand their market's educational needs and to forecast how their future workforce will look. Knowing, for instance, that high schoolers in the county have a strong interest in coding or engineering might help economic developers woo large software companies to that county.
Unlike some competitors, says Robinson, Shamrck doesn't have a college-bound bias. Instead, their principle is what she calls the "four verticals": Enrollment, Enlistment, Entrepreneurship, and Employment. Students seeking their start in the military or who might be better off starting their own business are encouraged to explore what it'll take in middle and high school to prepare for those options. Of course, those who are college-bound can explore their needs, as well, but the goal is to provide options in any of those pathways.
"We believe in removing the stigma from not choosing college as an option, and removing the stigma from joining the military as an option," Robinson said. "We're also seeking to affect racial and gender equality issues in the workforce … by removing the stigma of girls going into tech and giving resources to those in lower socio-economic conditions."
Robinson has only been in Mississippi for two years—they're a military family—and says she found Innovate Mississippi when she was "looking for a tribe" and trying to connect with other startup founders.
Innovate Mississippi helped her apply for a National Science Foundation Small Business Innovation Research (SBIR) grant that she'll hear about by the end of the year. They're also helping her "figure out some pieces of our trajectory" and advising on her pitch to future investors.
Robinson says the plan is to exit Shamrck's beta testing soon, firm up their product-market fit, and raise a large seed round in early 2022. Her goal, eventually, is to take the company public and see it scale significantly.
"I want us to be a socially conscious data company that is tackling machine learning and AI bias in our platform—and in everything we do," she said. "Our product should support and enhance our society instead of detracting from it. We can reduce inequality and help with workforce development by being proactive and intentional in solving the divide between education and industry."
A self-taught software engineer with 21 years of experience, Robinson's bachelor's degree is in sociology. She sees that background as a differentiator, enabling her to inject sociological principles into her product. She believes some talented people don't work in STEM or high-potential careers simply because they never got a chance to explore those options.
She also believes that Shamrck can help economic developers and municipalities compete globally, particularly in the post-pandemic world where remote work is more prevalent. Municipal leaders can learn more about their workforce's potential by putting a feasibility study "at their fingertips" via Shamrck. They can then use that info to recruit employers or deploy resources for those talented young people, thus keeping them from leaving for other markets.
"If you can increase your talent pool by being more remote-friendly and you find a pocket of (engineering) students in the middle of nowhere … you can cultivate a program around those kids," she said.