OCEANS 2023 Conference
September 25

-

September 28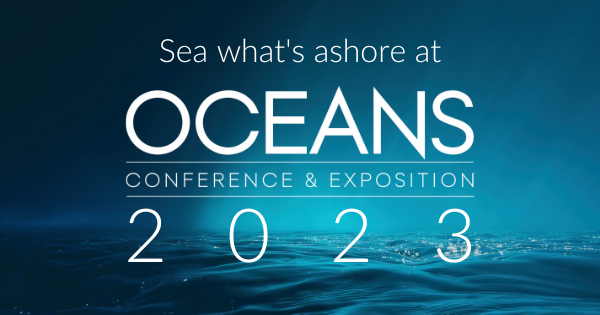 After a virtual conference in 2020, the OCEANS conference returns to the Mississippi Gulf Coast in 2023 for a hybrid event!  Participants can enjoy the in-person experience we all know and expect from OCEANS conferences, with the convenience of online access for those who are unable to attend.
jhhgThe theme is Blue Economy: Locally Sourced, Globally Driven, emphasizing the fact that the local efforts are integrally linked to the larger world-ocean, and we must all work toward sustainability together.
The Mississippi coast is home to a number of U.S. Navy and National Oceanic and Atmospheric Administration (NOAA) offices. It only makes sense that both would serve as Federal Honorary Co-Chairs for OCEANS 2023. This year we welcome two honorary members as co-chairs, Rear Admiral Ron Piret and Dr. William (Bill) Burnett.
Representing the U.S. will be Rear Admiral Ron Piret, USN Commander Naval Meteorology and Oceanography Command. Rear Ad. Piret is a native of Chico, California. He graduated in 1993 from the U.S. Naval Academy in Annapolis, MD, with a Bachelor of Science in Physical Oceanography. Admiral Piret currently serves as the Commander of the Naval Meteorology and Oceanography Command (NMOC) at Stennis Space Center, is the Oceanographer of the United States Navy, and Hydrographer of the United States Navy.
The NMOC mission is to define and apply the physical environment, from the bottom of the ocean to the stars, to ensure that the U.S. Navy has the freedom of action to deter aggression, maintain freedom of the seas and win wars.
Representing NOAA will be Dr. William (Bill) Burnett, Director of the NOAA's National Data Buoy Center. He received a Bachelor of Science in Meteorology from the University of Oklahoma in 1988. Dr. William continued his education and received his master's and doctoral degrees in Marine Science from the University of Southern Mississippi.
Dr. Burnett leads a large government/industry staff at the Stennis Space Center located along the Mississippi Gulf Coast. He has also served as a Computational Technology Area Leader in Climate Weather and Ocean for the Department of Defense's High-Performance Computing Modernization Program.
Read more about our honorary co-chairs.