It's a little surprising that Mississippi State University student Landon Casey, a Texas native, has founded a company, EM-Boards, built a working prototype of his motorized longboard, and is raising capital.
After all, he hasn't even graduated from college yet.
But his company received a $10,000 prototype award from the Mississippi Seed Fund (managed by Innovate Mississippi) this spring—based on the progress they've already made toward creating a working prototype that they will soon be able to manufacture.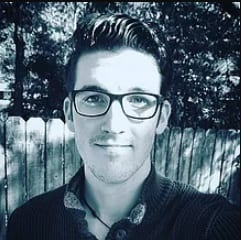 In fall 2017, a friend introduced Casey, a computer engineering major, to the Mississippi State University Entrepreneur and Outreach Center, also known as the "eCenter." Casey said the visit got him excited about the possibilities.
"It was the energy of the place; I was hooked," said Casey, as he learned that the eCenter could help him put together his business plan, raise funds and build a business.
Casey had built his own motorized "longboard" (a large skateboard) just for fun to get around campus. His first concept was to engineer a longboard that had the built-in ability to launch the rider and board off the ground to get over objects. The problem was how to keep from launching the rider off the board.
Finally, he and his former roommate, Brennen Bell (now co-founder and product development lead for EM-Boards) came to the conclusion that it's actually more important to anchor the riders to the boards, who can then jump over objects themselves. Using electromagnets, power and a remote control, an EM-Boards longboard allows you to lock your feet to the board with a press of a button—and release them the same way.
A year and a half later, they had a prototype, but Casey says they would generally have to show people a video of that version, because it would only work "one out of 50 times." Now they're on their third prototype, and "everything is working great."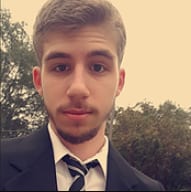 EM-Boards went through the entire eCenter program, raising the maximum of $7,500 from the center, which offers monetary grants at the end of three different evaluation periods. Like many companies that "graduate" from the eCenter program, EM-Boards will pitch to the (officially unaffiliated) Bulldog Angel Network this spring, seeking additional startup capital.
Wade Patterson, head of the Bulldog Angel Network, has been a mentor to Casey during his time as a startup, and as they continued to progress, Patterson recommended him as a mentee to Bruce Deer, Innovate Mississippi's entrepreneur-in-residence. Deer has been an invaluable mentor to Casey and EM-Boards, especially as Casey learns more about running a business, given that his education is in engineering.
"Now that we have the Mississippi Seed Fund grant, we're talking to manufacturers so we can get the shoes figured out," Casey said. "Getting (the longboards) to work was the key issue. We started off with a totally different type of magnet—that was a good learning process. Now I think we can focus on how to execute that."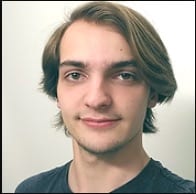 Casey was born in Houston, and considered Texas schools for his college education, but felt like getting out to experience something different. His father was a University of South Alabama alum, and Casey felt like he wanted to stay in the southern U.S., touring schools between Alabama and Texas.
Despite the fact that it was overcast and gloomy on the day he visited Mississippi State, Casey fell in love with the campus and decided it was where he wanted to go to school. He'll graduate this May with a bachelor's degree in computer engineering.
Now that he's building a company in Mississippi, he says he feels driven to see the company thrive in the state where it started.
"I've seen the people here and what they're doing—this whole entrepreneurial ecosystem with Innovate Mississippi and whatnot—and I couldn't think of anything better than 'Let's start a tech company in Mississippi,'" he said.
Casey says he won't rule out moving back to Texas or to a coast if he ends up building a global brand, but right now he says, "I think it's my mission to be in Mississippi and really start it right here."