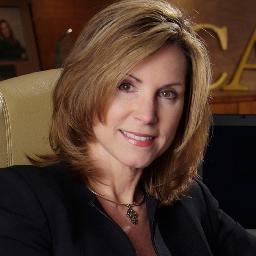 Liza Cirlot Looser, founder and CEO of The Cirlot Agency, has been appointed Chair of the Center for Innovation and Entrepreneurship Advisory Board at The University of Mississippi.
The Ole Miss School of Business formed the CIE to provide students with the knowledge, skills, and experience to become successful entrepreneurs who create innovative companies that provide valuable services, products, and employment.
The Center offers entrepreneurship major and minor programs, engages students in entrepreneurial competitions and experiential learning opportunities, and encourages world-recognized entrepreneurship research.
Cirlot Looser said she is honored by the appointment. "CIE gives motivated future entrepreneurs the chance to present their ideas, polish them, and receive feedback from industry experts," she said. "I am delighted to have this opportunity, and I have no doubt that our students will exceed our expectations in the coming year."
The alumna of Mississippi University for Women and Harvard Business School founded The Cirlot Agency, Inc., in 1984. It is now a multimillion-dollar global branding firm that specializes in aerospace and defense.
Johnny Maloney, principal operator of Cowboy Maloney's appliance chain and outgoing  CIE Chair for 2017-2018, said the advisory board is fortunate to have Cirlot Looser as incoming chair.  "With Liza's experience–and what she has already done with CIE and the School of Business–the sky is the limit."
An inductee of the Mississippi Business Hall of Fame, Cirlot Looser established the CIE REDe Summit so that students could hear success stories and engage with global leaders.
 "Working with Liza and The Cirlot Agency's team on the inaugural 2018 REDe Summit, we were impressed with her desire to create an annual signature event highlighting Ole Miss entrepreneurs and bringing global entrepreneurship thought-leaders to the UM campus," said Dr. Clay Dibrell, co-director of CIE and professor of management at Ole Miss. "Due to her leadership and generosity, we enjoyed tremendous attendance and increased awareness among our stakeholders. The experience and leadership exhibited by our dedicated board members are exactly what CIE needs to grow our national award-winning programs, and to enable future Ole Miss students to become successful entrepreneurs.
"Liza embodies what it takes to be a successful entrepreneur through her creativity, seeing opportunities where others do not, amazing work ethic, and resilience in the face of adversity. We look forward to her sharing her knowledge, time, and leadership with our student entrepreneurs, faculty, and Advisory Board."