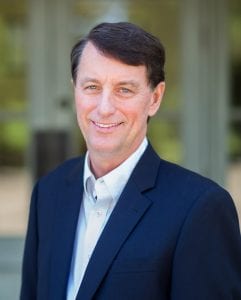 Clay Lewis serves as the investment manager for Innovate Mississippi.
Clay manages the Mississippi Seed Fund, a $4 million fund established by the Mississippi State Legislature to provide early-stage capital to businesses with high-growth potential.
Prior to his current position, Clay served as the senior technology officer for the Mississippi Development Authority (MDA). In this role, he was instrumental in the creation of a number of private/public partnership efforts designed to strengthen the technology business sector in Mississippi. He has served as the executive director of the Mississippi Science and Technology Commission, acting president of Innovate Mississippi, MDA designee to the Mississippi Space Commerce Initiative and manager of the Mississippi Cluster Initiative.
In addition, Clay worked with Mississippi businesses as a financial consultant and as a manager of consultants offering management and technical assistance. He also served in accounting and finance positions with Shelley Manufacturing Company and Bechtel Power Corporation.
Clay holds a Bachelor of Science degree in finance and MBA degree from the University of Florida.