FOR IMMEDIATE RELEASE
Contact: Dave Miller, C Spire
(601) 974-7725
Vu Digital launches video-to-data (V2D), the only platform capable
of converting all elements of video into searchable, actionable data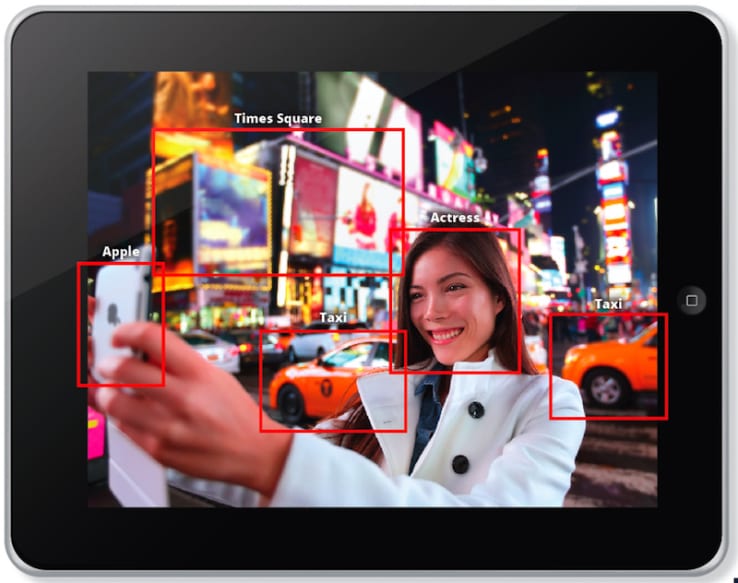 Ridgeland, Miss. (May 5, 2015) – Vu Digital LLC today announced the launch of their proprietary video-to-data (V2D) product, a powerful solution capable of converting all elements within video into metadata that can be used by marketers, content creators, distributors, publishers and curators looking to better inform their brand visibility or optimize video for search.
For the first time, music, dialogue, faces, logos, objects, text, chyrons and graphics can be converted to chronologically indexed text.  V2D provides a transcript of video and image frames along with metadata time-stamped with frame references for a deeper and more meaningful understanding of the context of the content.
"V2D will be transformative for companies in a variety of sectors looking to unlock the power of video," said B. Wade Smith, vice president of operations and development for Vu Digital.  "There's currently no other single, comprehensive automated solution on the market today capable of organizing the unstructured data within video."
V2D can be applied to any video, including traditional television programming, online video and even security and surveillance footage.
"We're always looking for unique ways to put our weather stories in front of more people," said Tim Kelly, senior vice president of WeatherNation.  "V2D gives us, for the first time, a way to harness video data in ways that will improve search results, click-through rates and traffic to our content."
The business opportunities of V2D include:
Brand valuation – determine the exact amount of time your product, brand or logo appeared on screen, where it appeared or catalog other elements that appeared in that video.
Search engine optimization (SEO) – distill a video's images and audio into tags and metadata for greater SEO from search engines, websites or applications.
Personalized video delivery – search and apply video content against a profile or viewing habits for long tail, personalized video recommendations with superior accuracy.
Targeted time ads – use symbol and brand identification to deliver ads in a video to a specific time signature that has contextual relevance to the ad being displayed and the target audience consuming the video.
Archiving, search and tagging – archive large catalogs through the analysis of correlations among videos, translation of all text on screen – including captions and credits – and enable the search of specific content.  V2D also eliminates the cumbersome manual tagging process through the automation of the data extraction process.
Vu Digital was recently selected to be part of the year-long SPROKIT accelerator program for innovative startups in media and entertainment, presenting at the National Association of Broadcasters show last month.
About Vu Digital
Vu Digital was formed through a commitment to delivering new and innovative solutions for digital content.  Vu's Video-to-Data (V2D) product instantly converts video and audio into the machine-readable medium that search engines, databases, natural language processing (NLP), and distributors know and love best: words.  The core technology includes splitting a video into two components: audio and video frames.  Both components are then processed using automated speed recognition (ASR), text extraction from images and facial and image recognition.  The output is metadata that includes time-stamped references to individual frames.  This industry-first approach enables video classification/clustering, search engine indexing and content personalization, including targeted advertising.  Vu's algorithms and the use of an advanced architecture for distributing jobs for processing are patent pending and are one-of-a-kind in the marketplace. Vu is headquartered in Ridgeland, Miss. and is an affiliate of C Spire, a Mississippi-based diversified telecommunications and technology services company.  For more information, visit www.myvu.com.
###