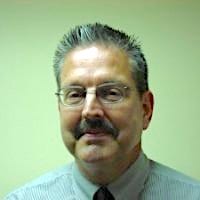 Stephen Whitt is a lifelong entrepreneur, having developed, launched, and managed multiple companies  in very diverse business sectors including gaming software development, amusements, waste hauling, real estate, and oil services. All of these startup companies were acquired by larger, mostly publically-traded, corporations that included Waste Management, NAMCO, PepsiCo, Lakewood Industries and TCI.
In his early career, Dr. Whitt was a securities analyst that served as both syndicator and underwriter for 85 private placement limited partnerships (RELP's) issued by the Borden Company. These SEC regulated securities contained over $1.4 billion of commercial and multifamily residential real estate properties.
Dr. Whitt remains active in real estate as the underwriter and General Partner of various realty partnerships, many of which were formed in 2007-2009 during the sub-prime mortgage crisis. These income partnerships are focused on acquiring and operating beachfront and resort assets between the Panama City Beach, Florida beaches and the French Quarter in New Orleans, Louisiana.
Dr. Whitt is currently serving as the Director of The Innovation Center, a business incubator. He has been involved with business incubation and working with small business startups along the Gulf of Mexico coast for over ten years.   He currently advises and facilitates about 62 small startup companies.
Dr. Whitt received his Doctorate in Administrative Studies from the University of West Florida; his MBA and BS in Management from the University of North Alabama. He is an SBA Certified Business Analyst and holds the International Business Incubation Association designation of Certified Incubator Manager (IMC).  He is a founding member of the Venture Coaching Academy.
He has authored white papers on entrepreneurship, the political economy of business incubators and business incubation. He is a professor in Entrepreneurship and Launching New Ventures at Tulane University and Jack Welch Management Institute MBA; Administration at the University of West Florida.